Technical Support
How to Identify hydraulic gear pump
How to Identify hydraulic gear pump ?
Hydraulic gear pumps are sources of power for many dynamic machines. Hydraulic
melt pumps extrusion
are capable of pushing large amounts of oil through hydraulic cylinders or hydraulic motors. In this fashion, the pump converts the mechanical energy of the drive into hydrostatic energy.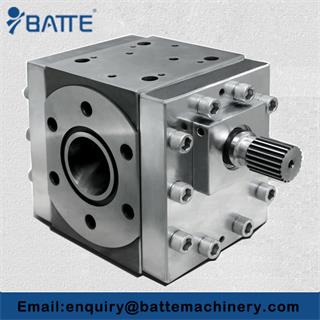 1 - Type of gear support: Bearing or Bushing
2 - Support studs (Bolts or Threaded Rods)
3 - Front Bearing & Retainer
4 - Back Cover Dimensions
6 - Bearing Carrier Dimensions
7 - Thrust Plate Dimensions