Technical Support
Extrusion line Integrate the Systems
Extrusion line Integrate the systems contain a extrusion

gear melt pump

, a screen changer and the PlC control system on your extruder further increase the productivity of the extrusion lone all from one company.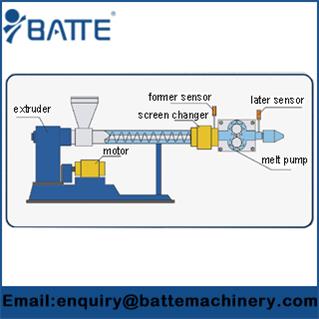 Significant Material Savings:
Add a extrusion gear melt pump to your screw extruder and you will see a material savings while making the same product with the same polymer.
Less Scrap and Runs Regrind:
Add a screen changer consistent on spec production has an enormous effect upon production and profits.

Relative Articles:
◆Positive displacement pumps
◆Piston Pump And Gear Pump
◆Melt Gear Pump For Pipeline Extrusion
◆Melt Pump Design