Technical Support
Newest plastic extruder gear pump for sale
Newest plastic extruder gear pump for sale designed to dose very precise and constant quantity of any type of hot-melt available on market, especially studied for converting and coating machinery.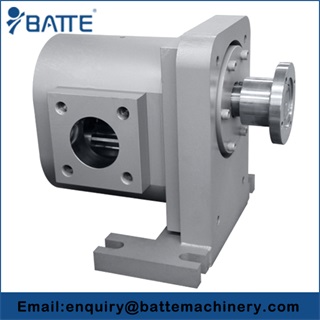 Newest Plastic Extruder Gear Pump
Advantages:
1. These
melt pump extrusion
are used in the extrusion process to maintain a consistent pressure and throughput.
2. Melt pumps can often increase output, reduce scrap, and control surge.
3. Section size has become more accurate also become more easy to control.
Newest Plastic Extruder Gear Pump
Applications:
1. Melt pumps are typically used in sheet, profile, and compounding applications.
2. Latest Metering gear pump. it can process will water in production,waste gas row go,
3. Make granules more stable,particle more strong,ensure the product qualitys.

Relative Articles:
◆Rubber polymer extrusion gear pump
◆The best screw pump
◆Hot Melt Glue Pumps
◆How Is Extrusion Melt Pumps Working ?