News
melt pump for plastic sheet /cast film extrusion line
Melt pumps
consist of two gears, usually driven by a single motor. The extruder fills the gears from the suction side (see diagram), and the rotating gears discharge the polymer on the other side. The principle is that a well-made gear will have a very accurate profile, and when that gear is enclosed in a tight-fitting housing, the volume of plastic in each tooth will be very precise. As the gears turn they meter an exact amount of plastic on the discharge side. The speed of the gear rotation is closely controlled by an AC or DC drive designed for less than 1% variation.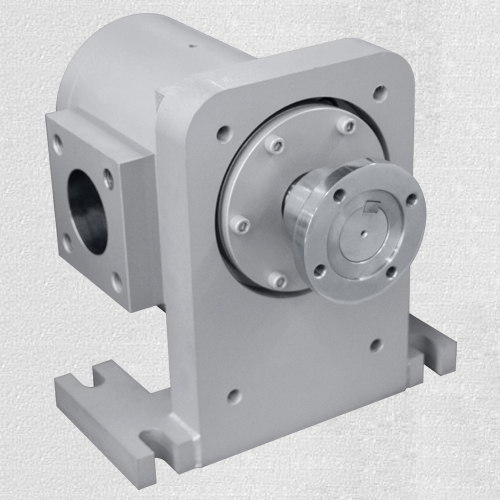 For Price:
US $ 1 - 2 |
Get Lateset Price
Port:
Main Ports of China
Min. Order:
1 Set/Sets
Supply Ability:
100 Set/Sets per Month
Payment Terms:
L/C,D/P,T/T,Western Union,MoneyGram
We are here to help.Easy ways to get the answers you need.
melt pump for plastic sheet /cast film extrusion lin
The pump compensates for such things as poor or erratic temperature control, feed interruptions, changes in the polymer mix (i.e., varying amounts of regrind) and surging due to imprecise screw design. With many output stability problems out of the equation, the operator is free to focus on the die and downstream equipment.
However melt-pump performance must be monitored to some degree. The important things to observe are discharge and suction pressures, the difference between those pressures, motor amps, seal leakage on the gear shafts, and pump temperature.